CAN-AM Super Pitts
Steve Jackovich - Pilot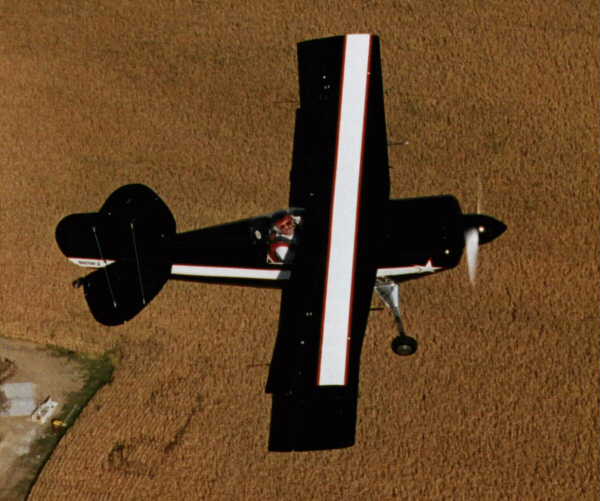 by Steve Jackovich
My friend and unlimited biplane colleague, Kurt Haukohl, has asked me to say a few words in regards to my airplane. First and foremost I would like to thank Kurt, for this web site is really his baby and to his credit, a great opportunity to display and give recognition to these increasingly rare and often overlooked two winged unlimited all stars.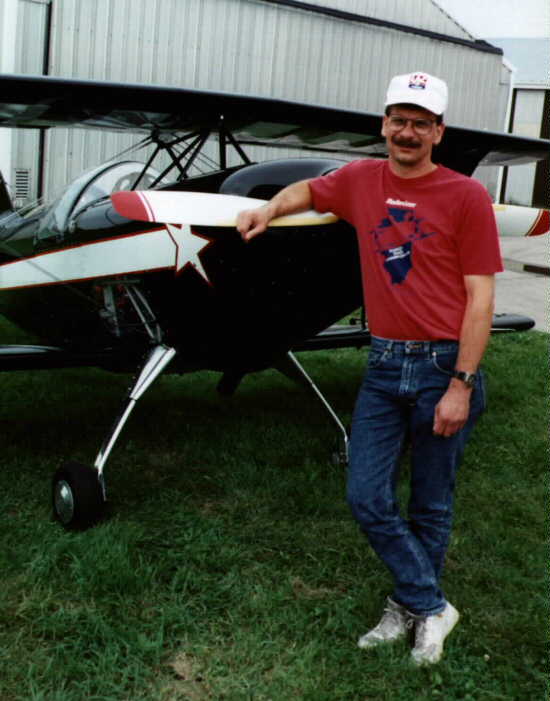 After much thought, I refuse to get into a superlative gunslinging contest. This aircraft held the FAI Group I (piston engine) class C. 1. A., (all takeoff weight 250-500 kg.), for five years. I am pretty sure with a little effort and a bottle of laughing gas this aircraft could recapture the record. This record is well documented in May 1991 "Sport Aviation" Magazine. More Details on the aircraft appear in the October 1995 Issue of "Sport Aerobatics" Magazine.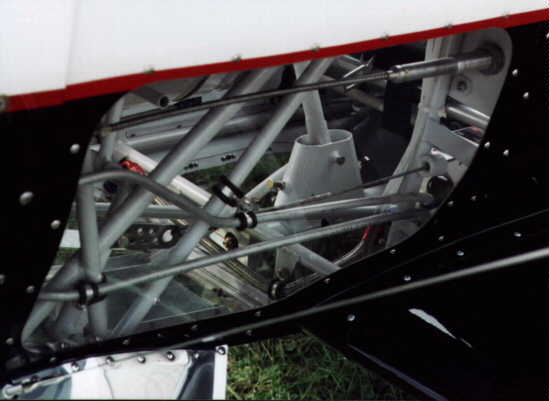 The aircraft is built on a four cylinder formula. Like all S1 Series Pitts, it is diminutive in size, (16 ft. wingspan - 785 pounds empty weight), and must be flown in the judge's face to get decent scores in competition. The "keep it light as possible" idea is at work here even more so with this formula. Everything including pilot weight and fuel load become bigger players in things like power-to-weight ratios. Also a comparable monoplane can weight approximately 15% more; (conventional building materials and inherent biplane design usually excel here coupled with a competent builder). No contemporary luxuries like CD players, leather seats, position lights or electric rudder pedals here. This aircraft does not have an on board electrical system or starter. Although not for everyone the payoff is an anti "G" machine, and with lots of practice a formidable combination capable of competing and winning anywhere, anytime baby.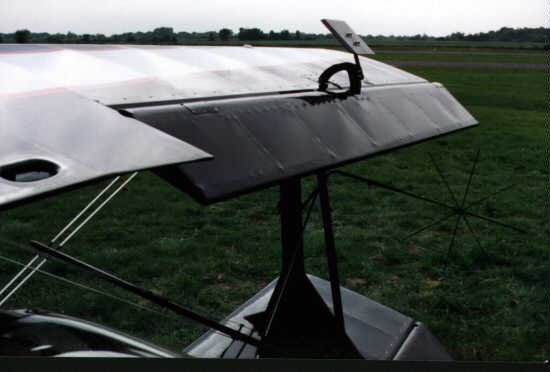 All pilots gain a flying style as their aerobatic competition career progresses. You need a paintbrush that fits your hand. The aircraft does indeed fly the sequence or airshow, but it is up to the pilot to illuminate the flight. This aircraft is designed to fit me and my flying style.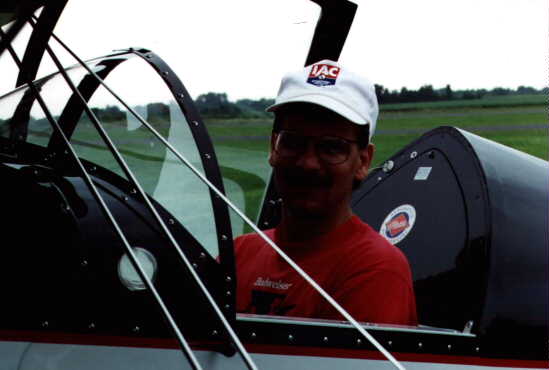 Empty Weight - 785 Pounds
(No Starter or Electrics)
Engine - Highly modified Lycoming AEIO-360-F1A6 - 230 Horsepower @ 2750 R.P.M.
Bendix Injection with a one off Sump, Intakes, and 4 into 1 Exhaust
Roller Rocker Arms, Custom Camshaft Grind, IO-540 Rods & Rod Bolts
Milled Case, Flowed Cylinders with 10 1/2 to 1 Compression Ratio Pistons
Twin Oil Coolers - Christen Fuel and Oil System
M&T Constant Speed Propeller with Kevlar Spinner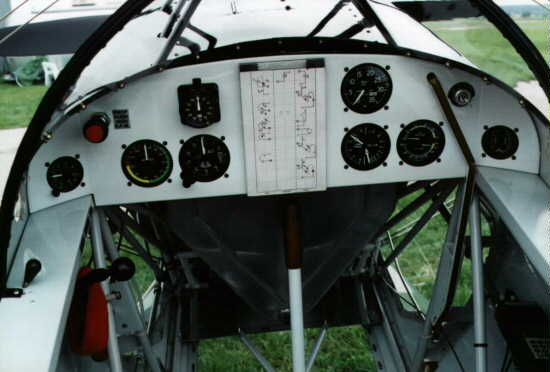 Buried Brake Lines - Gun Drilled Landing Gear - Bastian Gear Root Fairings
Lamb Tires, Stainless Rotors with Cleveland Brakes -
20 Gallon Internal Fuel Tank with 4 Gallon Internal Header Tank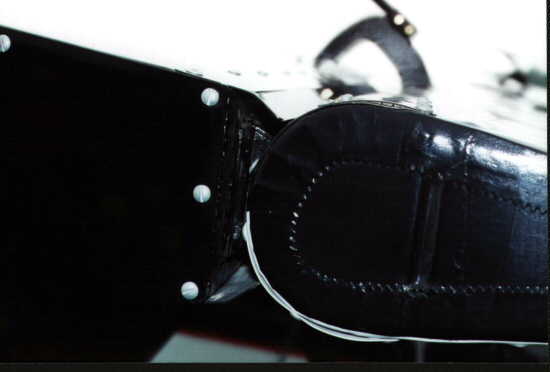 Look at the Aileron Gap above!

Aerodynamically enhanced Cowling and Fuselage with Tweaked Fuselage Loft Lines
Low Drag, High Visibility Side Hinged Canopy / Modified Turtledeck
Eagle Wire Treatment on Tail with Hinged Servo Tab on Elevator and Rubber Gap Seal
Monster Rudder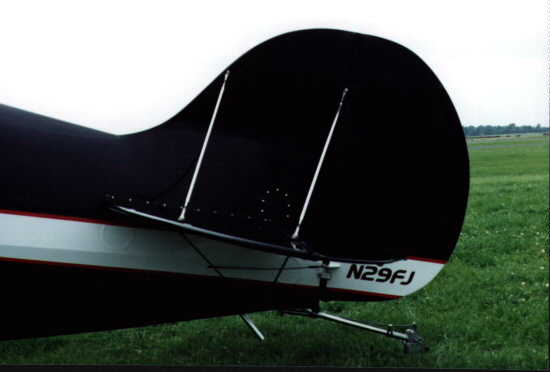 Haigh Tailwheel, Twin Massey Star Sights
Modified Ultimate Wings with 25 degree Aileron Travel - Spades on Top Only
Zero Incidence Wings - Negligible (proprietary) Dihedral (bottom wings)
ROLL RATE: Cosmic
Low to High airspeed as good as anything on the Planet !!!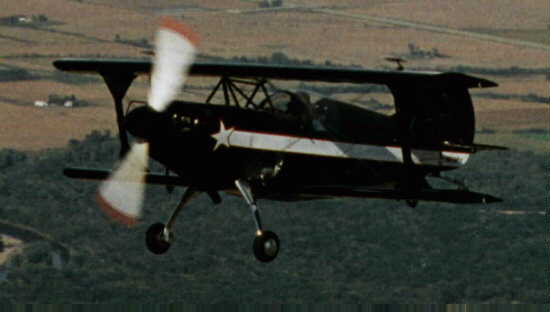 Competition Paint Scheme - Dope on Fabric - Alumagrip on everything else - by Rich Bastian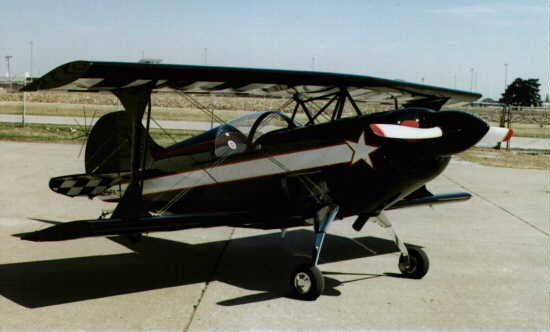 Competition and Airshow Center of Gravity @ 22.5% MAC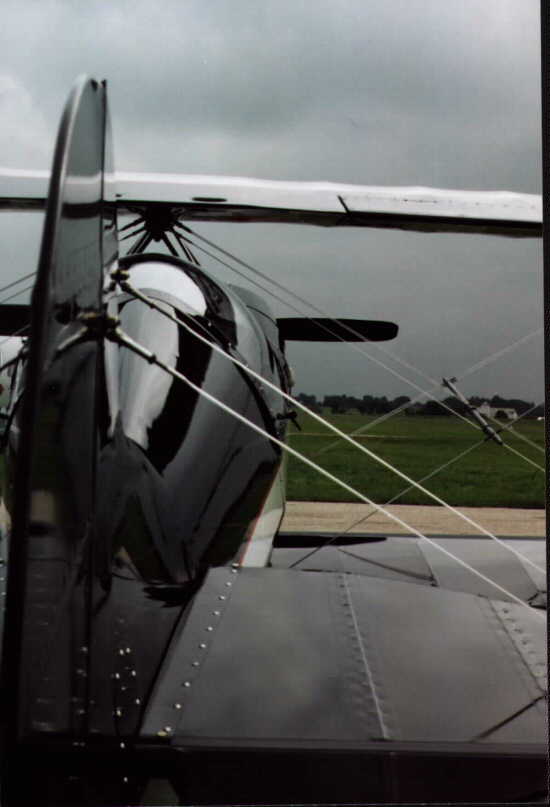 END